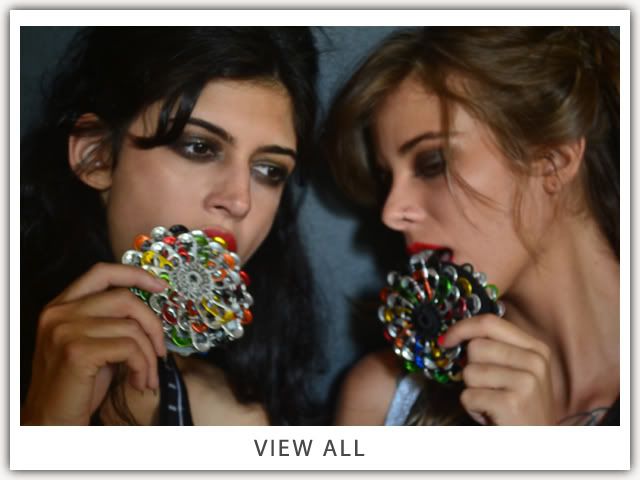 Da-Lata is Brazilian for "from the can".
We love upcycling. We create ethical designs that are clever, cool and classically inspired.
We use the recycled aluminium ring pulls collected by "catadores" (Brazilian for "can pickers") and work directly with Brazilian artisans, providing them with stability and higher incomes in return for their amazing workmanship.
We give the ring pulls a new lease of life by being upcycled into timeless pieces which are fair traded wearable works of art that are long lasting.
We transform humble ring pulls into unmissable contemporary classics. Each item is handmade using 1000's of ring pulls.
Our artisans link the ring pulls with crochet, creating its unique chainmail effect.
Da-Lata products are timeless and treasured pieces. Tactile, effortlessly cool and amazingly light weight, we believe our products will enchant anyone who wears them. It will glint and glistens as you walk into a room.
A fabulously versatile accessory it will bring you a touch of glamour to a casual look or carry it in contrast to a sleek party dress.